In this short tutorial we will show you how to create a vector point layer using coordinates data, stored in an excel sheet. We are going to map the museums located in the central part of Madrid (Spain).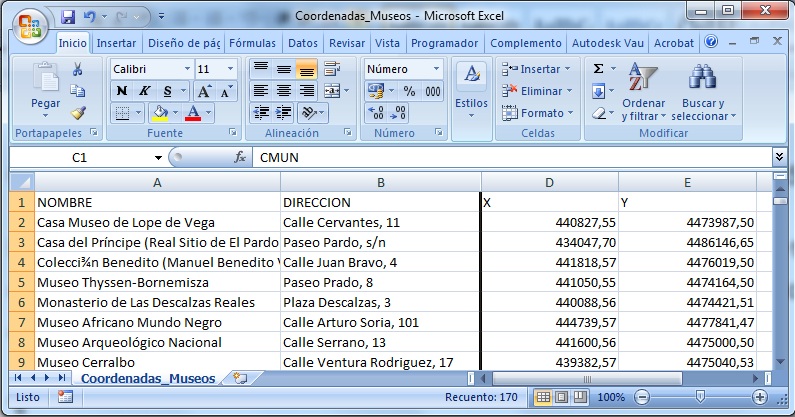 Once the data sheet is loaded in ArcMap, we will be able to access the Display XY Data option by right clicking the table in the left Table of Contents menu.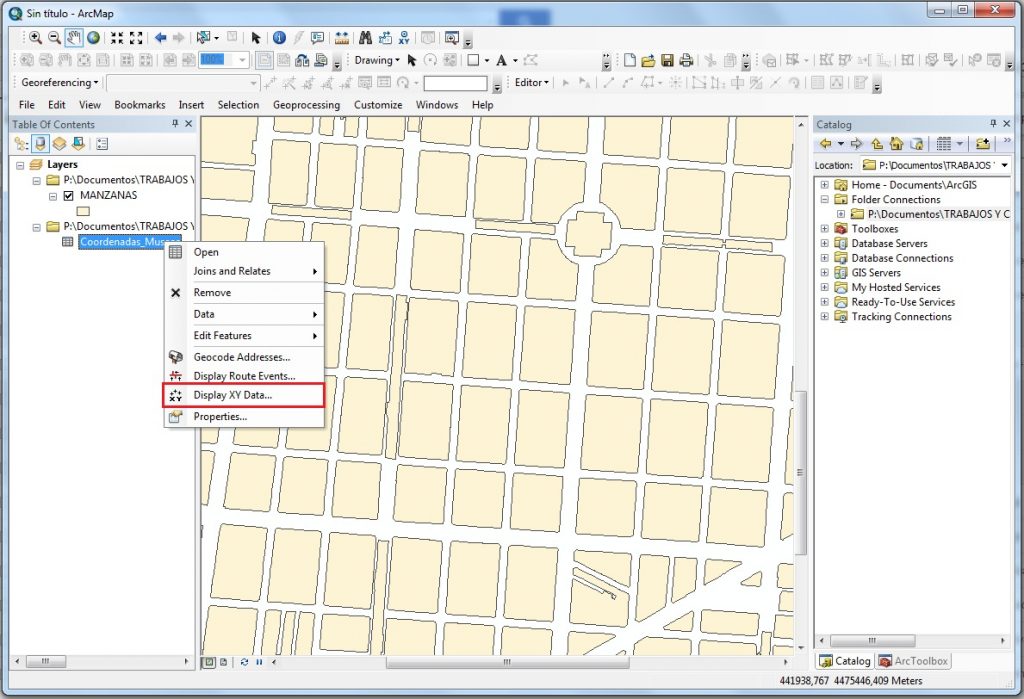 We will select the corresponding fields, X coordinates in the first position, and Y coordinates in the second one.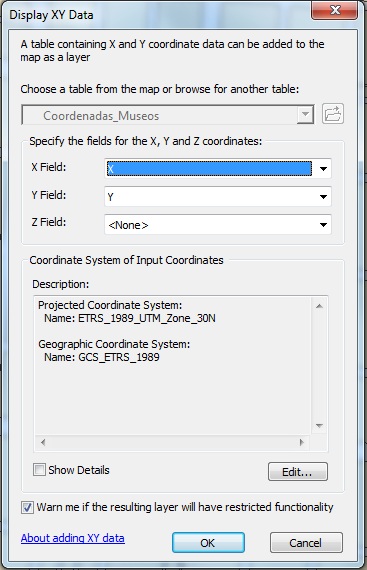 Once w
It is important to take into account that this point layer will use the Reference System already defined in our data frame.
Once we follow these steps, the points will be created as a "temporary layer"  named after the table, followed by the word "Events". This temporary characteristic is only useful for data visualization as it does not allow any geoprocessing.
To be able to work with the layer, we will export the temporary layer we just created: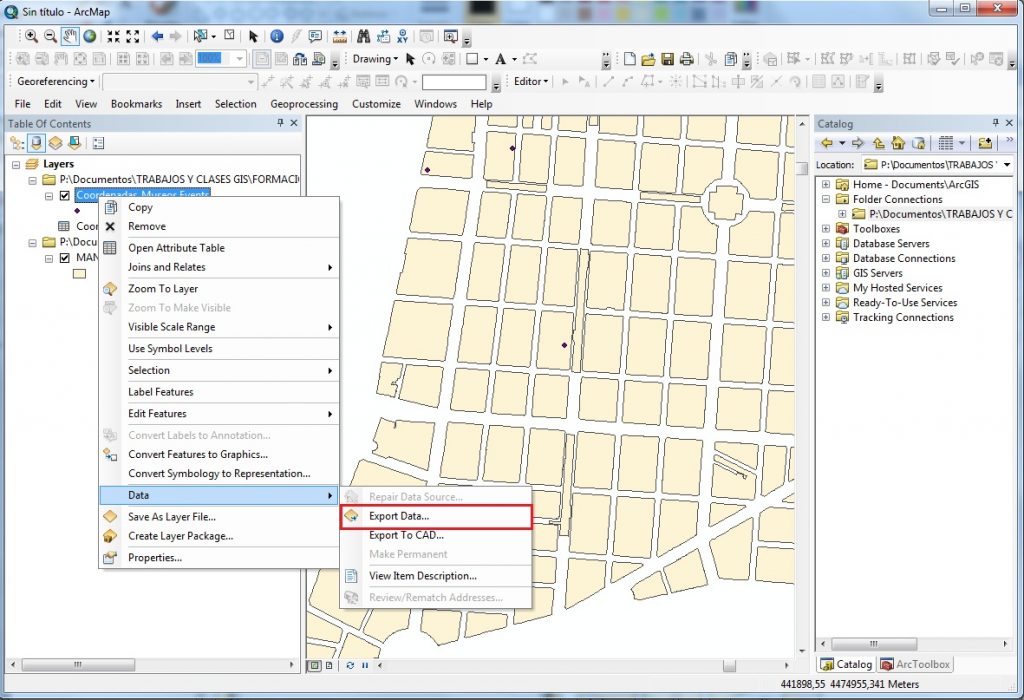 As a final result we obtain a point layer ready to work with, with the location of museums.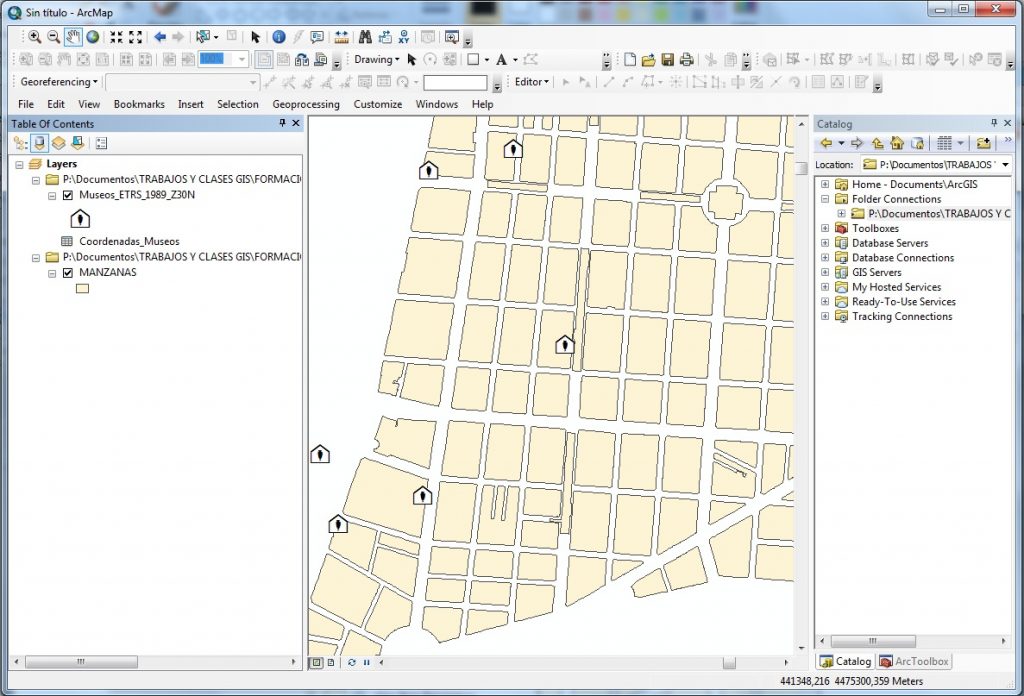 Quality training taught by professionals
RECOMMENDED TRAINING COURSE