WEB GIS DEVELOPER SPECIALIST
ONLINE TRAINING
START DATE: AVAILABLE SOON (450 hours)
PRICE: 1200 € (Standard fee) | 1080 € (Student / Unemployed fee)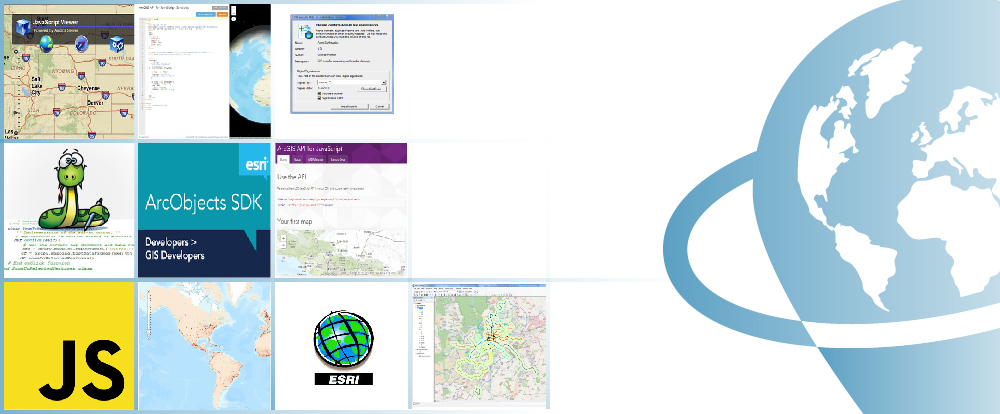 This course is destined to those who want to specialize in GIS programming languages and become a professional developer. The training material is focused on: programming languages like JavaScript, a very powerful tool for developing cartographic viewers, developing new tools through ArcObjects and learn coding with one of the most used programming language by all GIS communities, Python.
The course content is well structured providing a complete training and integration with all ESRI development tools.
Enrolled students in this online course will have access to our virtual e-learning platform (which is available 24 hours), where they will find the content of the course, practical exercises, forum discussion and additional content. One of the advantages of this online platform, is that students can benefit of real time support and assistance offered by the instructor (2 hours per week), whom they can contact via direct messages, regarding course related issues, at any moment. They can also contact the instructor via email.
STUDENTS OPINIONS
This has been my first online training experience and, in spite of my initial objections, it has complied in excess my expectations. As you are forced to solve the exercises by yourself. I have been realised that you learn much more, and at your pace. 100% recommended. It is special if you are interested in mining or geology, with perfect examples to be used in real practice.