HTML5 FOR GIS DEVELOPERS
ONLINE TRAINING
START DATE: AVAILABLE SOON (60 hours)
PRICE: 250 € (Standard fee) | 225 € (Student / Unemployed fee)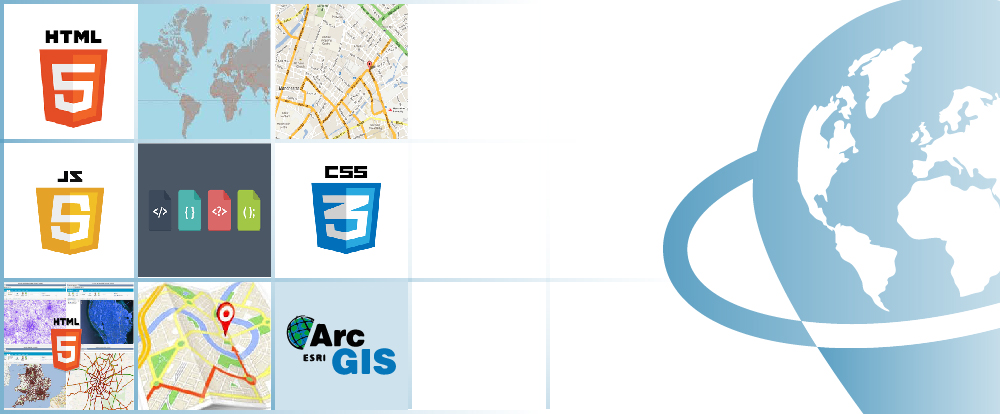 The course is concentrated on the development of Web GIS Based applications using the latest HTML5 release, exploring its compatibility with Geographical Informational Systems and spatial capabilities like mapping or rendering options.
The student will enquire the basic concepts of HTML5 and besides that will get an insight in the evolution and progress of HTML programming language and how it become one of the most important technology in the web mapping revolution.
Enrolled students in this online course will have access to our virtual e-learning platform (which is available 24 hours), where they will find the content of the course, practical exercises, forum discussion and additional content. One of the advantages of this online platform, is that students can benefit of real time support and assistance offered by the instructor (2 hours per week), whom they can contact via direct messages, regarding course related issues, at any moment. They can also contact the instructor via email.
STUDENTS OPINIONS
Is a very complete and appropriate course for user level students. 100% recommended.

Associate Degree of Construction and Civil Works