ARCGIS PRO COURSE, FROM BEGINNER TO ADVANCED
ONLINE TRAINING
START DATE: 12TH OF SEPTEMBER | 19TH OF SEPTEMBER (140 hours)
PRICE: 400€ (Standard fee) | 360€ (Student / Unemployed fee)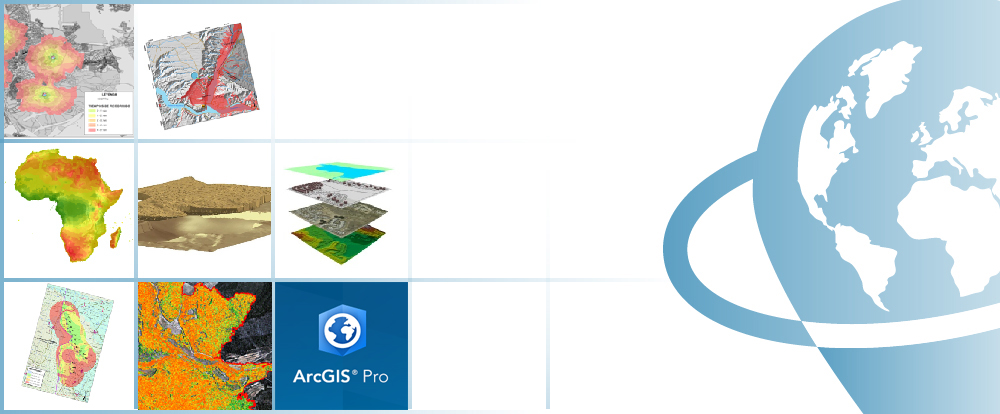 This course will qualify students in ArcGIS PRO, starting from a basic level operations using vector and raster data models, how to handle them in a geodatabase and creating basic maps/layouts, to complex spatial analysis using Spatial analyst and 3D Analyst tools, topological corections of layers in a geodatabase, automation of tasks using programming and ModelBuilder, Network Analysis, etc.
Students will be trained in the creation and editing of vector and raster data, in the usage of basic greoprocessing tools available in ArcGIS PRO, in the management and possible relations between layers within a geodatabase, in the use of topology in order to correct layers, in advanced multi-criteria analysis, as well as in network analysis like finding the optimal routes and best times analysis. The course also provide valuable information in the development of high-quality mapping products.
Enrolled students in this online course will have access to our virtual e-learning platform (which is available 24 hours), where they will find the content of the course, practical exercises, forum discussion and additional content. One of the advantages of this online platform, is that students can benefit of real time support and assistance offered by the instructor (2 hours per week), whom they can contact via direct messages, regarding course related issues, at any moment. They can also contact the instructor via email.
STUDENTS OPINIONS
This is a really well tutored course, with great attention to the student.