QGIS AND GRASS GIS COURSE, FROM BEGINNER TO ADVANCED
ONLINE TRAINING
START DATE: 6TH OF JULY | 12TH OF OCTOBER (140 hours)
PRICE: 400 € (Standard fee) | 360€ (Student / Unemployed fee)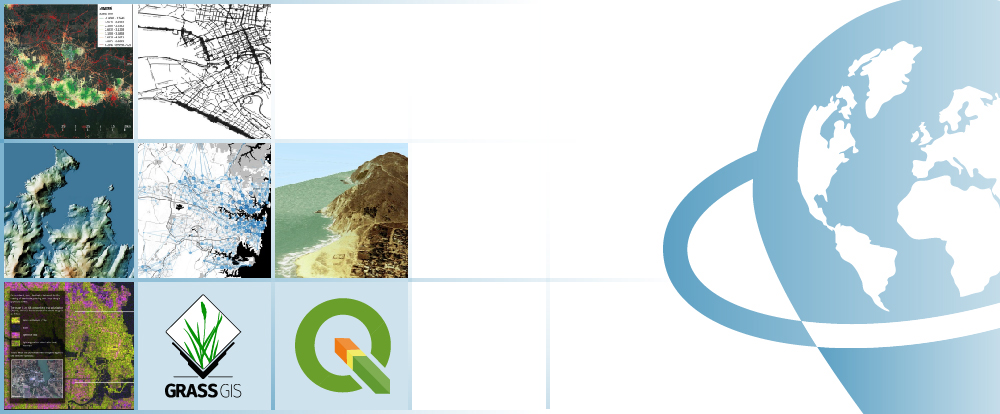 The main purpose of the course is to provide training, from beginner to advanced levels in QGIS, a free and open source desktop geographic information system software, with a complex working environment which allows users to analyze and edit spatial information. QGIS supports multiple types of data (vector and raster formats), web services, providing in the same time, a variety of useful commands and utilities for geo-processing due to its integration with GDAL and OGR libraries. QGIS links also with other open-source GIS packages, including GRASS GIS (Geographic Resources Analysis Support System), extending its capabilities to digital satellite image processing and analysis.
The course is structured in units with different levels of difficulty that comes in help of the student who will learn the general concepts of a Geographical Informational System, working with vectorial, alphanumeric and raster data, handling the geo-processing tools and map creation.
Enrolled students in this online course will have access to our virtual e-learning platform (which is available 24 hours), where they will find the content of the course, practical exercises, forum discussion and additional content. One of the advantages of this online platform, is that students can benefit of real time support and assistance offered by the instructor (2 hours per week), whom they can contact via direct messages, regarding course related issues, at any moment. They can also contact the instructor via email.
STUDENTS OPINIONS
The course is very well organized (designed by chapters where the content is explained in detail and includes exercises that help consolidate the related content). You have to work hard and commit, but you learn a lot. You have to work in a big variety of exercise which is the best way to learn how to manage this software. From my point of view, exercises are well focused as in a big majority, they are real life cases.