QGIS AND GRASS GIS COURSE, FROM BEGINNER TO ADVANCED
ONLINE TRAINING
START DATE: 8TH OF MAY | 14TH OF AUGUST (140 hours)
PRICE: 400 € (Standard fee) | 360€ (Student / Unemployed fee)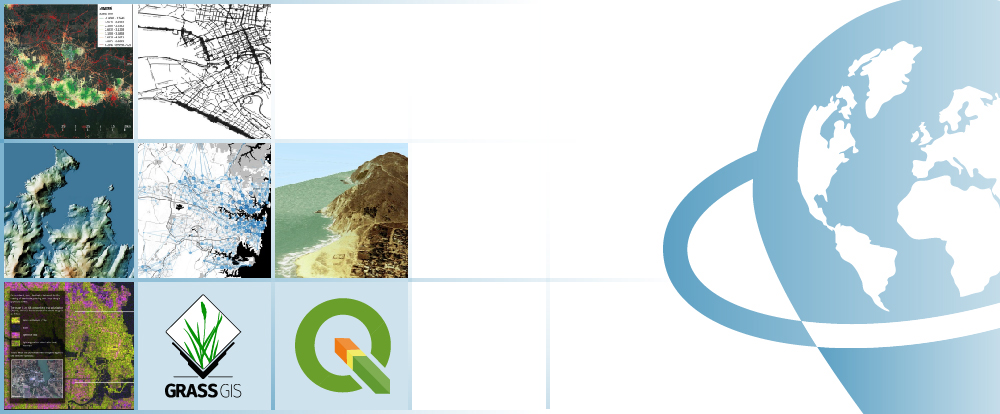 The primary goal of the course is to provide extensive training (from beginner to advanced) in QGIS, a free and open source desktop geographic information system software with a complex working environment that allows users to analyze and edit spatial data. QGIS supports multiple data types (vector and raster formats), web services, and a variety of useful geoprocessing commands and utilities due to its integration with the GDAL and OGR libraries. QGIS is also integrated with other open-source GIS packages, such as GRASS GIS (Geographic Resources Analysis Support System), allowing for the processing of digital satellite images and other features.
The course is divided into units of varying difficulty to help students learn the fundamental concepts of a Geographical Information System, as well as how to work with vectorial, alphanumeric, and raster data, use geo-processing tools to perform advanced spatial analysis, create maps, etc.
Students who register for this online course will have access to our virtual e-learning platform (which is available 24 hours). Here, they will find the course content, the practical and evaluation exercises, the forum discussion, and much more. One of the benefits of this course is that students can receive real-time support and assistance from the instructor whenever needed. The support for course-related issues is provided via direct messages and forum discussions on the platform, as well as via email or online meetings.
STUDENTS OPINIONS
Is a very complete and appropriate course for user level students. 100% recommended.

Associate Degree of Construction and Civil Works