USING PYTHON WITH ARCGIS (ADVANCED LEVEL)
ONLINE TRAINING
START DATE: AVAILABLE SOON (80 hours)
PRICE: 250 € (Standard fee) | 225 € (Student / Unemployed fee)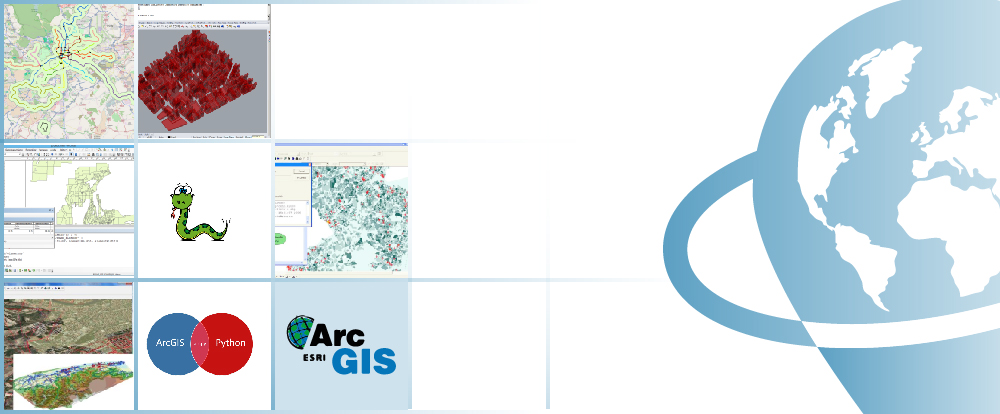 The course will train students in the advanced use of Python programming language along with ArcGIS Desktop collection software on: process and tasks automation, vector and raster analysis, map generation and publication, geoprocessing model creation, etc.
The student will be trained in the advanced use of Python programming language, will learn how to create Add-ins or how to build custom UI tools for ArcGIS (ArcMap). Advanced vector and raster analysis using Python will also be included in the training process.
Enrolled students in this online course will have access to our virtual e-learning platform (which is available 24 hours), where they will find the content of the course, practical exercises, forum discussion and additional content. One of the advantages of this online platform, is that students can benefit of real time support and assistance offered by the instructor (2 hours per week), whom they can contact via direct messages, regarding course related issues, at any moment. They can also contact the instructor via email.
STUDENTS OPINIONS
The learning platform is very acessible and all instructors have been very attentive, answering to all doubts brought up. I recommend this course to anyone interested in an intensive GIS training.