DEVELOPMENT OF WEB BASED GIS APPLICATIONS USING QGIS AND OPENGEO SUITE
ONLINE TRAINING
START DATE: AVAILABLE SOON (100 hours)
PRICE: 300 € (Standard fee) | 270 € (Student / Unemployed fee)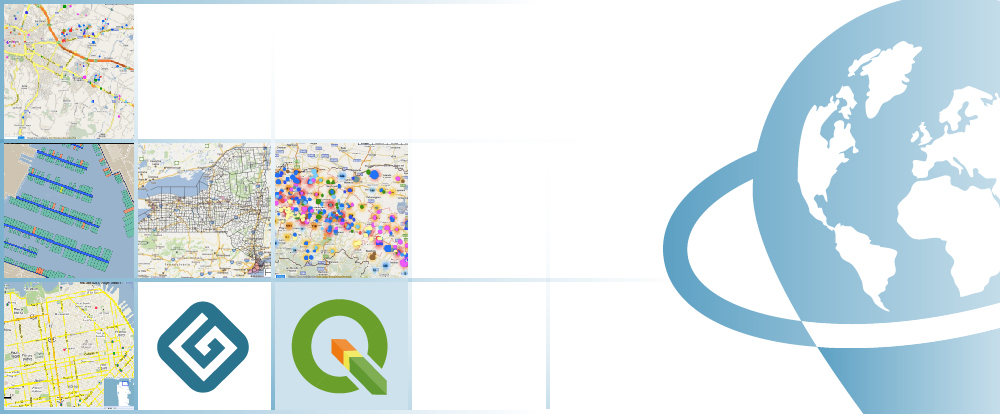 The course will introduce the student to the extensive OpenGeo Suite, a complex web mapping solution. The students will gain knowledge in the most important open source key tools like:  QGIS, OpenGeosuite, GeoServer, PostGIS, GeoWEB and OpenLayers, tools that will easily allow the development of map viewers and different web applications. Mastering these techniques (developing web GIS applications that runs on web GIS servers), they will be able to share their work on the web, generating high quality mapping products, for a better performance and visibility.
The students will get familiar with the Management of Relational Databases Systems (RDBMS), the use of QGIS and other open source web mapping tools, that will allow the development of web GIS based applications and their distribution online without any need for paid subscriptions or licenses.
During this course, the students will get the chance to develop their own web GIS based application, will understand how a fully operational web GIS server works, will follow all the necessary steps that lead to the development of a web GIS based application, from local developing to web upload and management.
Enrolled students in this online course will have access to our virtual e-learning platform (which is available 24 hours), where they will find the content of the course, practical exercises, forum discussion and additional content. One of the advantages of this online platform, is that students can benefit of real time support and assistance offered by the instructor (2 hours per week), whom they can contact via direct messages, regarding course related issues, at any moment. They can also contact the instructor via email.
STUDENTS OPINIONS
The course is very well organized (designed by chapters where the content is explained in detail and includes exercises that help consolidate the related content). You have to work hard and commit, but you learn a lot. You have to work in a big variety of exercise which is the best way to learn how to manage this software. From my point of view, exercises are well focused as in a big majority, they are real life cases.