Some of you have been wondering how to visualize and use information included in projects created with ArcView. If you have ArcMap on your computer, you can import this information and open it in a project with *.mxd extension.

As you can see, the process is very simple:
1. Start ArcMAP.
2. Select Customize > Customize Mode > Commands inside the toolbar.
3. Write Import in the Show commands containing: search box.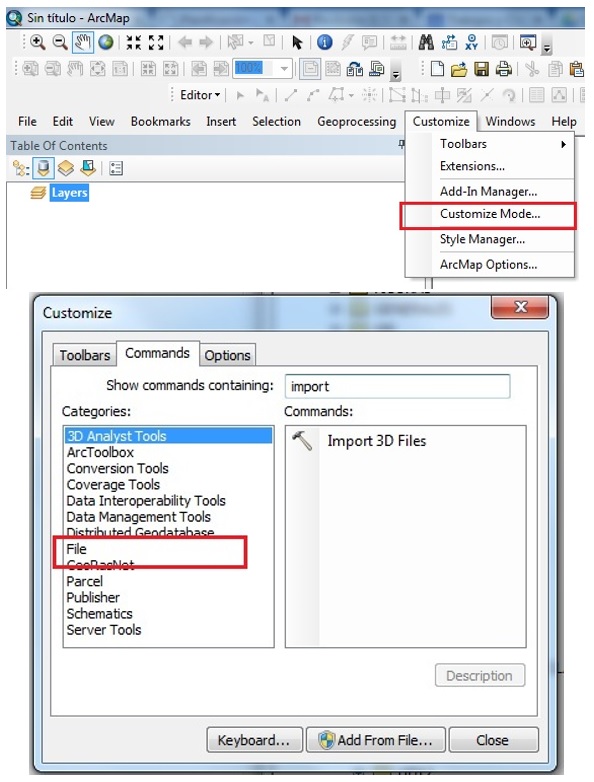 4. Inside the categories that will be loaded, select File.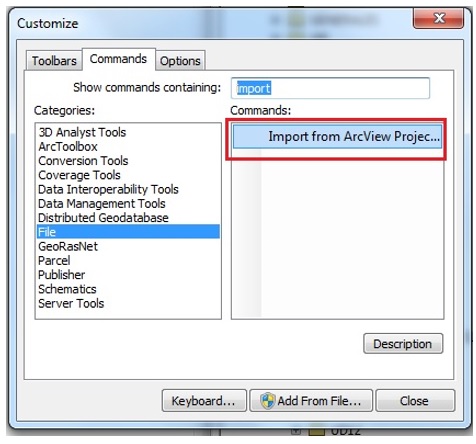 5. The command Import from ArcView project will appear. Click on it and drag it to the ArcMAP toolbar.
The tool will appear besides the rest of ArcMAP tools:

Once this tool is loaded, you will be able to use it to navigate through your system to search and load the ArcView project that you are considering to use: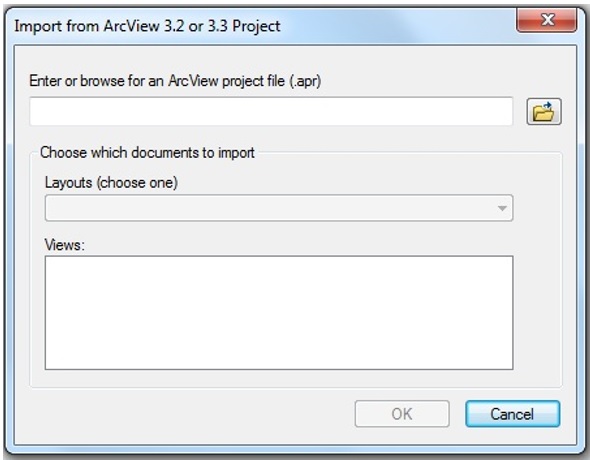 Take into account that the appearance of your project may not be the same as the one that appears represented in ArcView.
Hope you enjoy it!
Quality training taught by professionals
RECOMMENDED COURSE