OpenGeo Suite is a full geospatial software stack that helps you compose, style, publish, and manage maps and data with ease.
You can get PostGIS/PostgreSQL and other web GIS utilities in a single and fast installation using the OpenGeo Suite package installer.
If you do not want all OpenGeo Suite capabilities and software that come along installed on your computer you can chose a PostgreSQL single installation which can be obtained as a source code or binary from the PostgreSQL project site: http://postgresql.org/download/. After installing PostgreSQL, use the "StackBuilder" utility to add the PostGIS extension.
We will proceed with instructions over how you can install OpenGeo Suite package and all other web GIS utilities that comes with it.
Go to https://connect.boundlessgeo.com/Downloads and download OpenGeo Suite.  Do not forget to Register first. It is a simple process and lasts 5 minutes.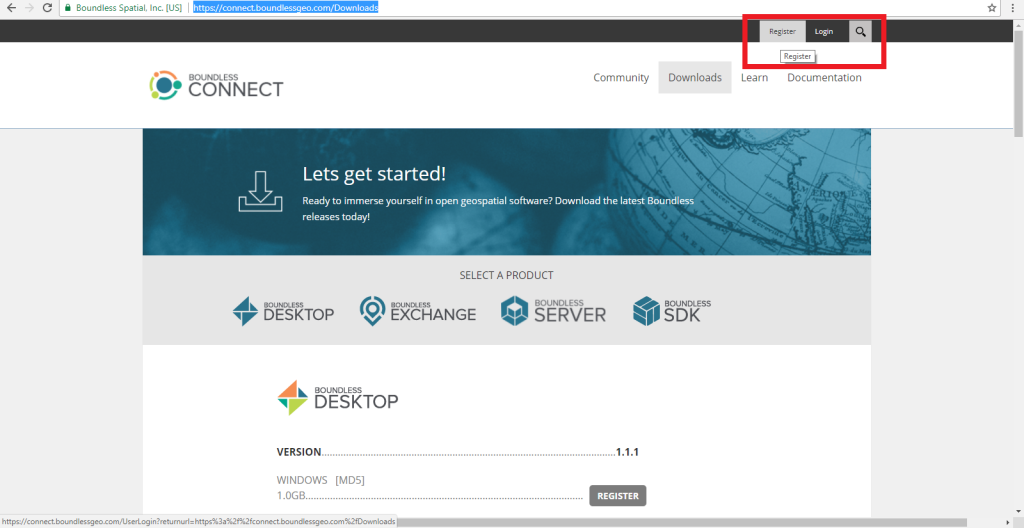 Go to Installers for previous versions of Boundless Suite can be found here.
Here you can chose from different versions of the package. Starting with Boundless Suite 4.9.1, Boundless no longer packages Windows installer files (.exe) with Boundless Suite, however Windows users have a few options for running Boundless Suite on their systems.
You can download and run the new virtual machine (VM) option provided with our release packages.  The VMs are designed to run in VMWare or on the open source VirtualBox platform.
You can download the Boundless Suite and Boundless Suite Extensions bundles from Connect, by following the next steps:
Step by step installation details for Boundless Suite (version 4.9 or later) on Windows can be found in the Boundless Suite documentation.
Chose the version that suits you the best.
For an earlier version, for example 4.8 you can download and install it via an Windows installer file (.exe).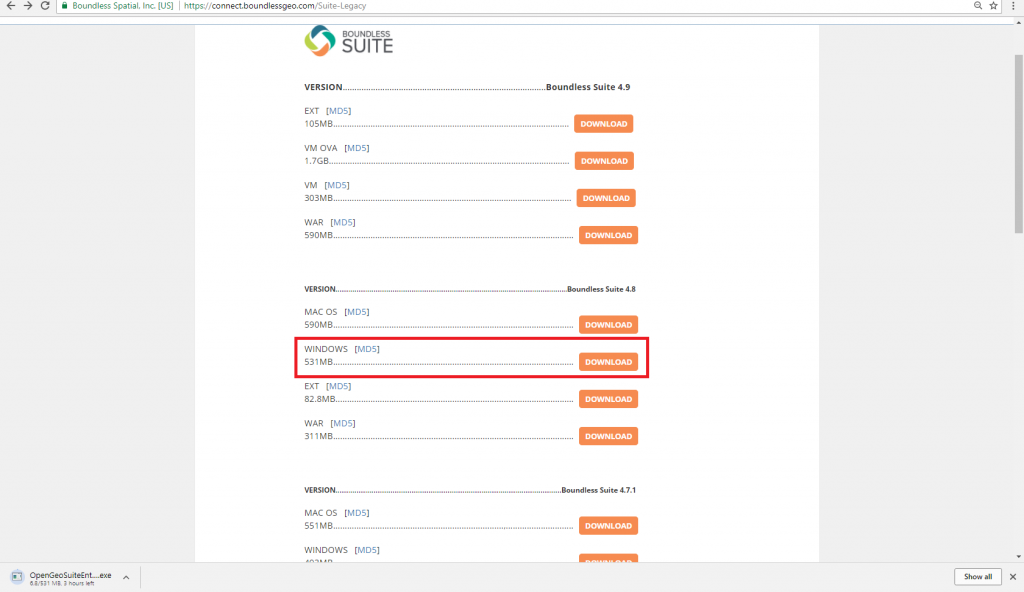 Wait until the download is made and then proceed by installing the package.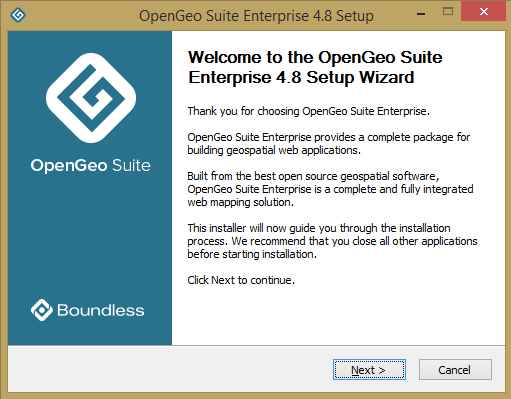 Select an installation directory.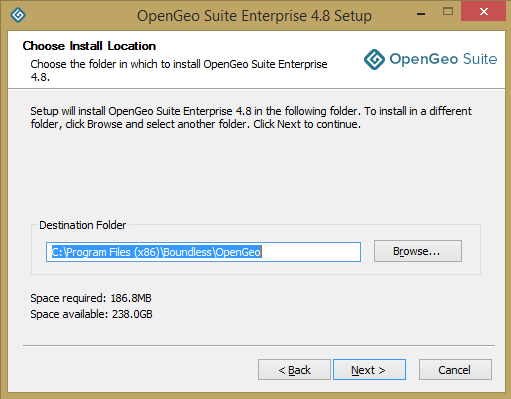 Make sure you check the utility's that suit you.  If you want a full OpenGeo Suite installation kit make sure you check all the boxes below.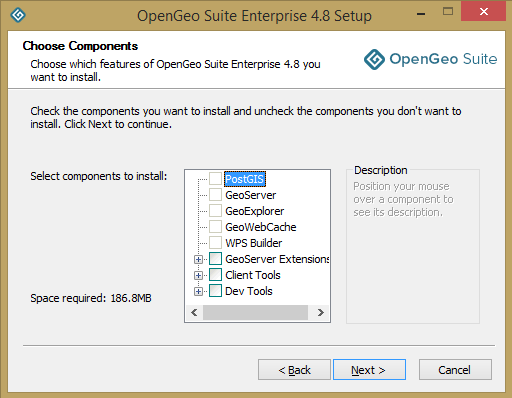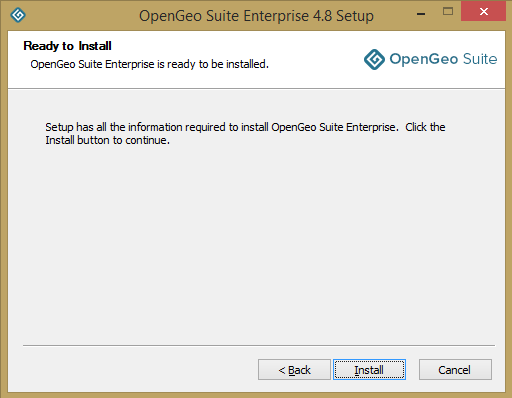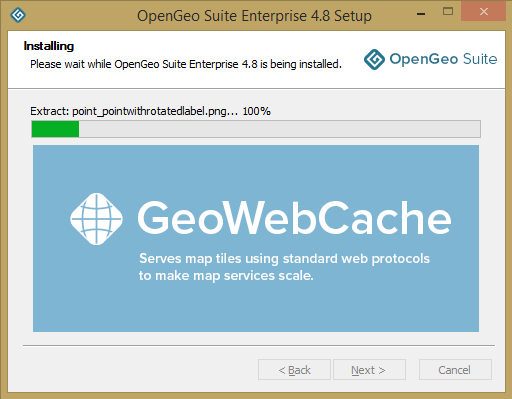 Go to Start > All programs and check if the correct installation of the package.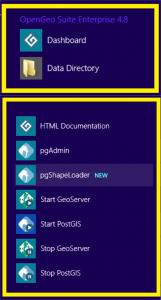 Now you have on your computer a complete web-based geospatial software stack installed. The applications contains:
PostGIS – Spatially enabled object-relational database.
GeoServer – Software server for loading and sharing geospatial data
GeoWebCache – Tile cache server that accelerates the serving of maps
Composer – Web-based map configuration and styling utility
WPS Builder – Web-based graphical constructor for generating server-side processes
QuickView – Web application for composing and styling web maps
Also contained is the WebSDK, which allows you to create and customize web map applications easily and quickly. The QuickView application was built with the WebSDK and is designed to showcase its capabilities.
DATA SOURCE: https://connect.boundlessgeo.com/Documentation
FOR MORE INFO CHECK: https://connect.boundlessgeo.com/
Quality training taught by professionals
RECOMMENDED COURSE