The CORINE Land Cover (CLC)  data consists of an inventory of land cover in 44 classes. Its minimum mapping unit is 25 hectares (in the case of polygon features) and 100 m for lineal features. Datasets are available for the years 1990, 2000, 2006 and 2012, covering the European continent (except Belarus, Ukraine and Russia) and Turkey. Changes in land cover with an MMU (minimum mapping unit) of 5 ha are also available. CLC is produced by the majority of countries by visual interpretation of high resolution satellite imagery. It is embeded in the Copernicus programme (the world's largest earth observation programme, directed by the European Commission and European Space Agency (ESA)).
In order to download the land cover data go to: https://land.copernicus.eu/pan-european/corine-land-cover.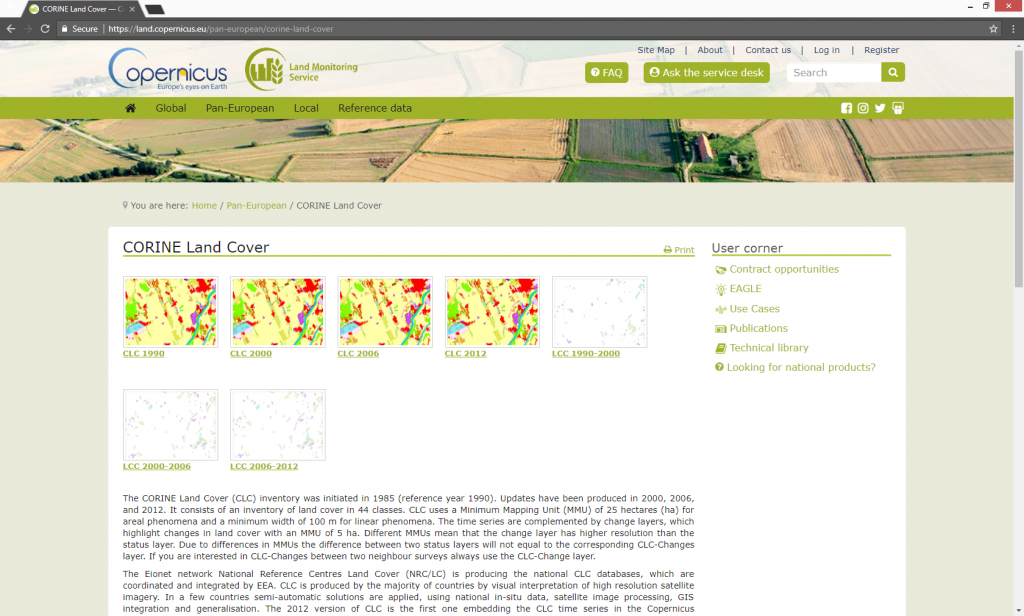 In order to be able to download data you will have to create an account. Go to Register and create your account.
After you create your account click on the desired dataset (CLC_1990, CLC_2000, CLC_2006, CLC_2012) and proceed to download.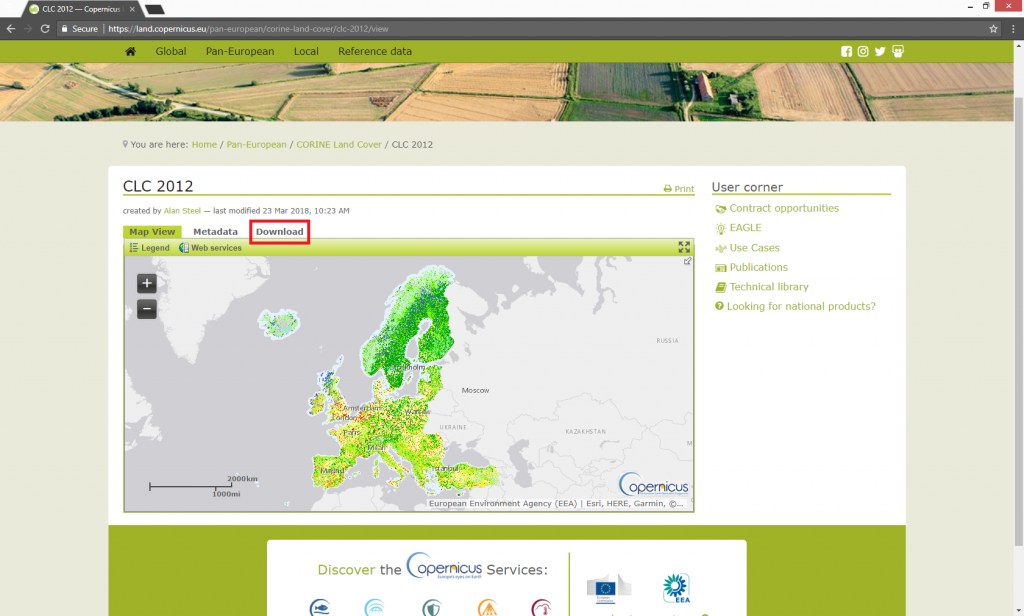 Click Download > a new web page will pop up. Select the format you desire to download (raster, vector ESRI geodatabase or SQLite Database) and click Download.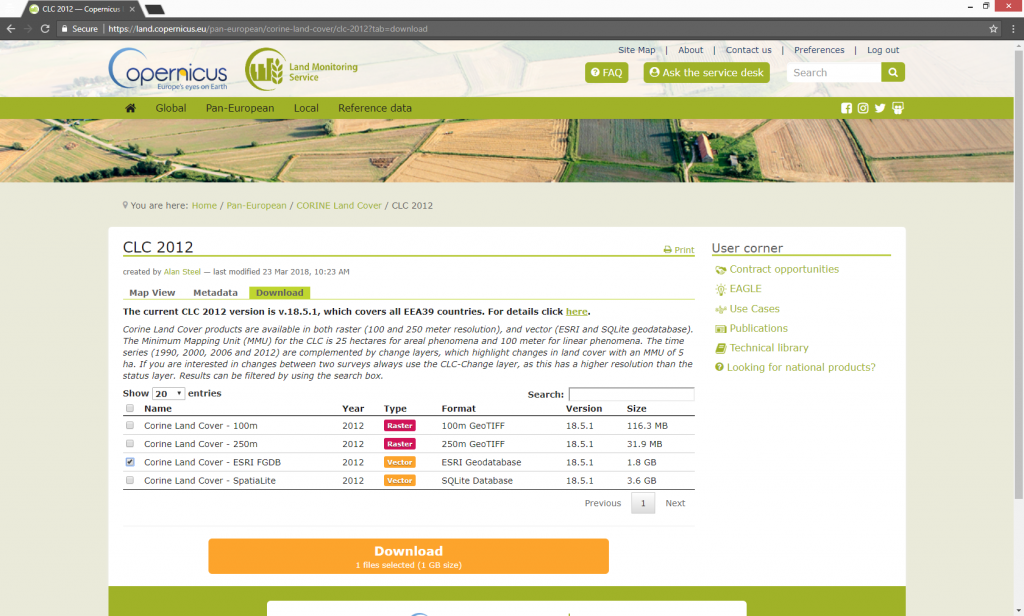 After the download you can visualize the data into a GIS software.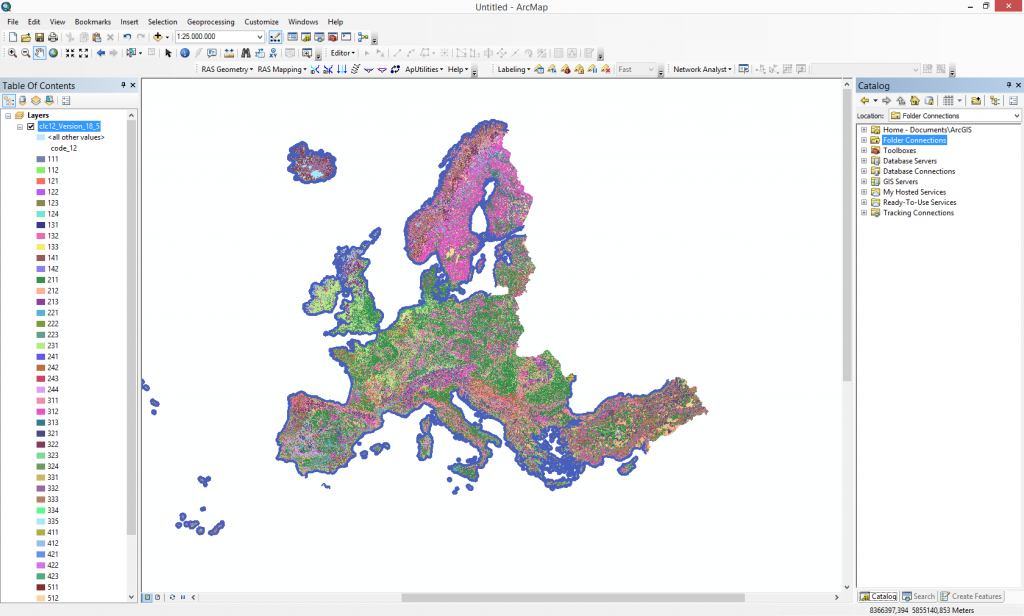 Quality training taught by professionals
RECOMMENDED COURSE