ArcGIS Pro is a new professional desktop GIS application, that's part of the ArcGIS for Desktop collection of software. ArcGIS Pro was built using the best aspects of ArcMap, ArcCatalog, ArcScene and ArcGlobe. It is a new technology developed to meet the needs of a continuous growing GIS community and includes scientific tools for answering tough questions via spatial analysis.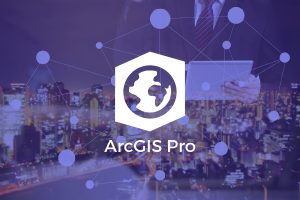 With ArcGIS Pro, you can visualize, edit, and analyze your geographic data in both 2D and 3D, working with multiple data displays, maps, layouts, tables, and charts, all in a single project, keeping them open at the same time. ArcGIS Pro is a fully 64-bit, application that runs on Windows. It's fast, incredibly powerful, and has a beautiful user interface.
After you create projects, maps, layers, tools, and more, ArcGIS Pro has several options for sharing your work with others. You can use ArcGIS Online or Portal for ArcGIS to share your projects locally, with your work colleagues, or worldwide via internet. It is also compatible with any electronic device.
ArcGIS Pro is a new member of the ArcGIS for Desktop family and can run side by side with your existing ArcGIS for Desktop applications, such as ArcMap. ArcGIS Pro does have unique capabilities, and new ways of getting work done, providing all the necessary resources to bring tasks as visualization, analysis, image processing, data management and integration to a new level.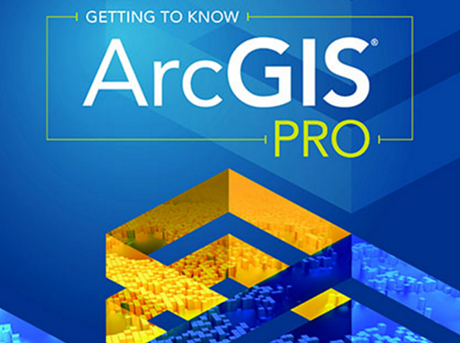 ArcGIS Pro characteristics:
Developed for 64-bit systems, ArcGIS Pro takes advantage of your modern hardware for maximum performance. For example, it allows you running a tool and continue to interact with the map.
New type of license for ArcGIS Pro through Named User License. A Named User License provides credentials to a member to sign in and use ArcGIS Pro. The advantage of a Named User license is that a member, can use ArcGIS Pro with their assigned license level and extensions on any machine, that has ArcGIS Pro installed.
Improved drawing quality and speed, with multiple display and map layout support, for a better management and processing of geographic data. Advance 3D visualization and editing of GIS data. Adds dimension to your data so you can see the full picture. Allows you working with multiple displays and layouts simultaneously in 2D and 3D.
It is independent from other ArcGIS Desktop software. ArcGIS Pro can be easily download and installed without previous ArcMap installation. Follow the link in order to download and install a 21 days' trial version of ArcGIS Pro.
ArcGIS Pro comes with a new working environment different than ArcMap. Projects in ArcGIS Pro are designed to organize your work by keeping all related maps, layouts, tables, tasks, tools, connections, and more in one .aprx file. Do not worry if you have to make the transition between mxd's, sxd's, 3DD's and aprx's files. Once you create a new ArcGIS Pro project, you can import mxd's, sxd's, or 3DD's as maps within the project. (It is a simple process that can be done using the steps provided at the following link).
Projects can be created locally, saved as packages, shared online, downloaded and modified by any interested user (if they have permission) or within your organization.
Sharing your work is an important part of ArcGIS Pro. You can share everything from whole projects to maps, layers, and other components. Packaging is how you share complete projects or layers with others. Sharing by packaging creates a compressed file containing GIS data.
ArcGIS Pro has a new user interface. Like the toolbars and menus in ArcMap, the ribbon is where you'll find most of your tools in ArcGIS Pro. ArcGIS Pro also has contextual tabs, which means that new tabs or buttons appear on the ribbon as you need them, depending on data you work with.
Full integration with all ArcGIS platform. You can easily incorporate content from your organization's portal or ArcGIS Online, connect to people within your organization or throughout the world.
Supports easy access and collaborative work.
Hardware requirements
CPU speed: Minimum: Hyperthreaded dual core* Recommended: Quad core* Optimal: 2x hyperthreaded hexa-core*
Platform: x64 with SSE2 extensions
Memory/RAM: Minimum: 4 GB, Recommended: 8 GB, Optimal: 16+ GB
Display properties: 24-bit color depth
Screen resolution: 1024×768 or higher at normal size (96 dpi)
Visualization cache: The temporary visualization cache for ArcGIS Pro can consume up to 32 GB of space, if available, in the user-selected location. By default, the visualization cache is written to the user profile.**
Disk space: Minimum: 4 GB, Recommended: 6 GB or higher
*Hyperthreaded CPUs typically feature two threads per core. A hyperthreaded dual-core CPU will have four threads available for processing, while a hyperthreaded hexa-core CPU will have 12 threads available for processing.
**The cache is written by default to the user profile's \Local subfolder, so it does not roam with the user profile if roaming profiles are enabled by your system administrator.
Video/Graphics adapter requirements
Minimum: DirectX 11 feature level 10.1, Shader Model 4.1, OpenGL 3.3, and the EXT_texture_filter_anisotropic and EXT_texture_compression_s3tc extensions. Recommended: DirectX 11 feature level 11.0; Shader Model 5.0; OpenGL 4.5; 2 GB RAM; and the EXT_texture_filter_anisotropic, EXT_texture_compression_s3tc, EXT_swap_control, and ARB_shader_draw_parameters extensions. Be sure to use the latest available driver.
Pixel shader version: Minimum: 4.0, Recommended: 5.0.
Vertex shader version: Minimum: 4.0, Recommended: 5.0.
Software requirements
Microsoft .NET Framework 4.6.1 or later must be installed prior to installing ArcGIS Pro.
Quality training taught by professionals
RECOMMENDED COURSE