ArcGIS Pro is a big step forward in the visualization, analytics, image processing, management and integration of spatial data. One of the greatest advantage of using ArcGIS Pro is the possibility of visualize your data in 2D and 3D separately or simultaneously.
This can be made in a simple and easy way, through the function Convert which can be accessed from the View Menu.

In ArcGIS Pro, a 3D map is called a scene. A scene can be viewed in two modes: global or local.
In Global Mode, the Earth is drawn as a globe and your viewpoint is usually thousands of kilometers from the data. This view is best for very large study areas.
In Local Mode, the Earth is drawn in perspective and show a small area from your loaded data, your viewpoint is usually tens of kilometers from the data. In this case is almost impossible to notice Earth curvature. This view is best for small study areas.

To change between the view modes, go to the View tab, in the View group, click your desired mode.
You can see spatially related content side by side using the Link Views Function.
View linking is a navigation experience and can be used for multiple maps, scenes, or a mix of these 2D and 3D views comparison. Your maps and scenes can be synchronized to work together via the use of view linking.

The data should load like in the following images.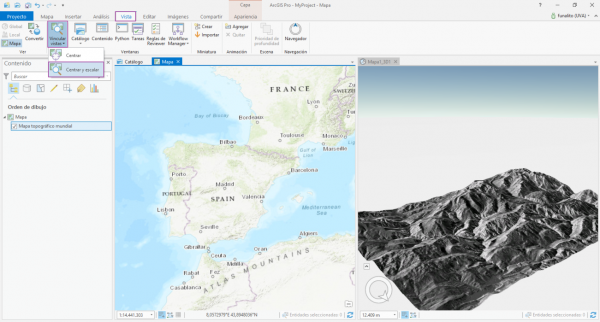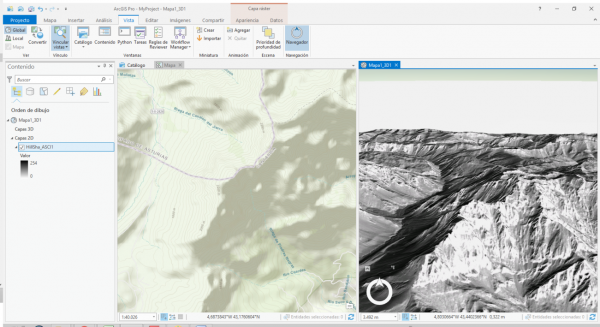 Check our ArcGIS Pro courses for specialized training.
Quality training taught by professionals
RECOMMENDED COURSE