While working with ArcGIS, it is essential to save correctly the files that we have worked with. If not done, we could suffer effort and time loss!
When working with several computers or users, you will need to export your map from one computer to another and, for doing so, you will need to create a layer package.
First of all, go here in your ArcGIS project:
File > Map document properties
Under Pathnames >  activate the box Store relative pathnames to datasource/ok option 
This will allow you to open your project in other workstations where files will be displayed properly.
Here, you will also be able to add the title and author name, or a map description.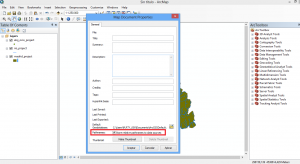 Once activated, save you map file .mxd and layers under a same layer and it will be ready to transfer from one computer to another.
It is recommended to compress the folder with our files to simplify data interchange making its weight is smaller.
Another option is to create a layer package that includes the layer properties and the dataset indexed in the layer. With a layer package you save and share all information relative to the layer: symbology, tagging, field properties and data.
Select the layers that you are interested in from the Table of Contents pressing the following:
Capital letters button > Right mouse click on top of the layer > Create layer package.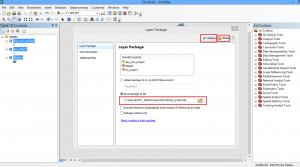 Here you can choose the location of the saved files and specify additional files that you would like to add to the layer package.
Don't forget to add a description to each layer included to be able to create the layer package.
You must analyse the layer to be able to save it on the hard disk and share it on ArcGIS online. This action will validate that the layer has neither errors nor warnings.
Last of all, click on share to create the layer package and you will have a file with all data together and ready to be used in any workstation. In this example, named Layers_Madrid.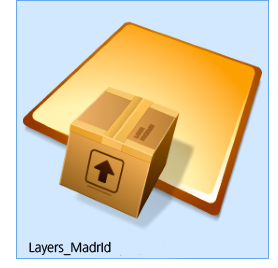 Other users will be able to add layer packages directly onto their maps without the need of knowing how to access the database or classify data.
Therefore, it has the advantage that its users won't need to worry about the data source access from the computer where they come from.
Quality training taught by professionals
RECOMMENDED COURSE