By generating Viewsheds we can determine which areas are visible form a certain point in a Digital Terrain Model (DTM). It defines the visibility that we obtain of a terrain from a specific observation point.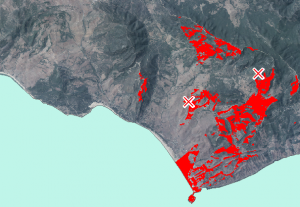 Generating a Viewshed is a simple operation that only requires the use of a Digital Terrain Model. For this example we will study the Strait of Gibraltar using an MDT25 referred to this area (downloaded from the Spanish National Geographic Institute). An orthophoto with 20% transparency overlaps this MDT.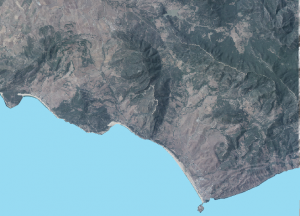 Create a point layer which will be the observation location: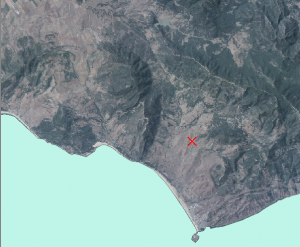 We use the Viewshed tool.
Select the Spatial Analyst Tools > Surface > Viewshed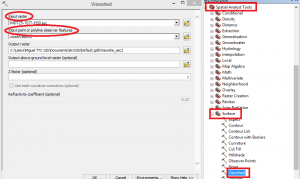 Fill in the dialog box as follows:
INPUT RASTER: Raster layer
INPUT POINT OR POLYLINE OBSERVER FEATURES: Observer point layer
It will generate a raster layer with two stablished colours: green for the visible areas and pink for the non-visible. We will change its configuration so that the non-visible area doesn't appear and the visible area is red (to be more outstanding).
This is how it would look like: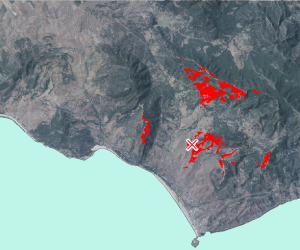 This analysis takes into account any small irregularity of the terrain to avoid seeing what appears behind.
It also offers the possibility of generating the Viewshed through different observation points.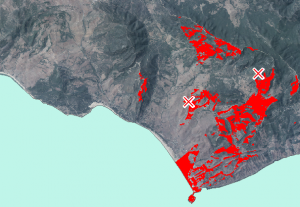 Quality training taught by professionals
RECOMMENDED COURSE