QGIS PLUGIN DEVELOPMENT WITH PYTHON
ONLINE TRAINING
START DATE: AVAILABLE SOON (40 hours)
PRICE: 350 € (Standard fee) | 315 € (Student / Unemployed fee)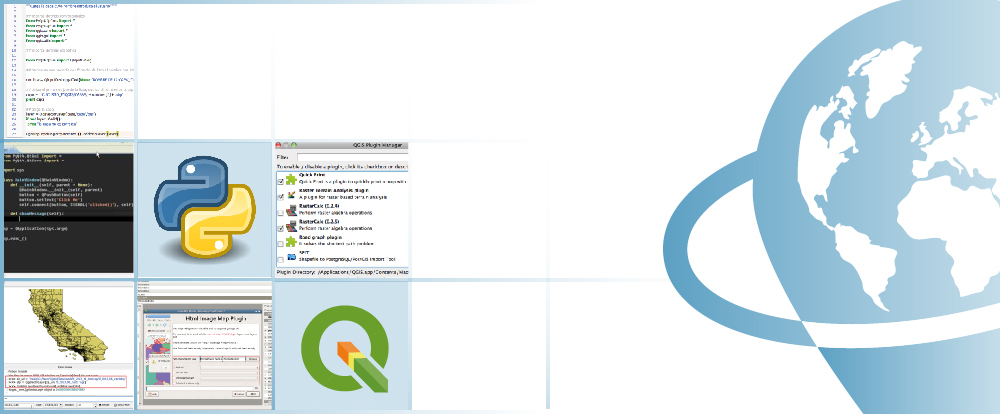 The course will provide training in the use of pyQGIS, with a special focus on the development of QGIS plugins.
The student will learn how to develop a plugin, how to manage the IDE, how to debug Python code. At the end of the course each student will have to develop their own QGIS plugin and learn how to publish it on the official QGIS Plugins Repository.
Enrolled students in this online course will have access to our virtual e-learning platform (which is available 24 hours), where they will find the content of the course, practical exercises, forum discussion and additional content. One of the advantages of this online platform, is that students can benefit of real time support and assistance offered by the instructor (2 hours per week), whom they can contact via direct messages, regarding course related issues, at any moment. They can also contact the instructor via email.
STUDENTS OPINIONS
This has been my first online training experience and, in spite of my initial objections, it has complied in excess my expectations. As you are forced to solve the exercises by yourself. I have been realised that you learn much more, and at your pace. 100% recommended. It is special if you are interested in mining or geology, with perfect examples to be used in real practice.