NETWORK ANALYST EXTENSION USING ARCGIS 10.x
ONLINE TRAINING
START DATE: AVAIABLE SOON (80 HOURS)
PRICE: 300€ (Standard fee) | 270€ (Student / Unemployed fee)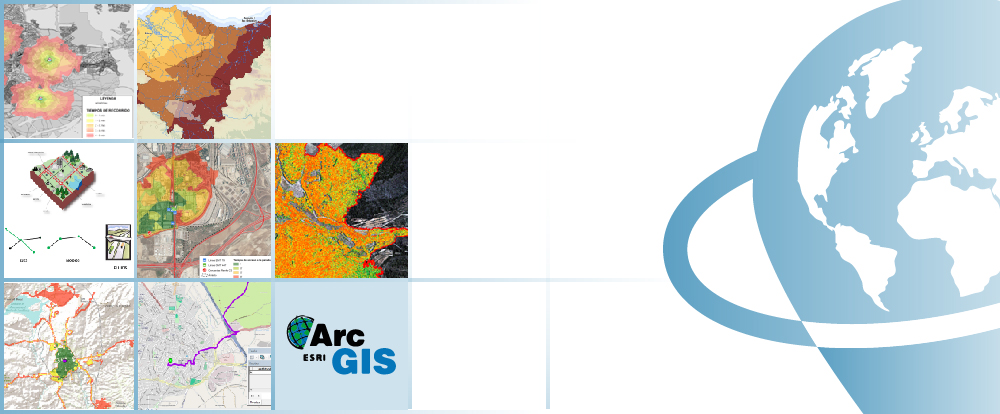 This course will qualify students in ArcGIS Desktop 10.x and, in particular, in ArcMap, ArcCatalog and ArcToolBox, for the development of projects related to transport networks (roads, channelization, electrical lines, etc.), accessibility and logistics.
With the Network analyst extension, the student will learn to design a transport network (private car, bus, railway, metro, etc.) from scratch as well as use commercial mapping for transport accessibility studies. Students will be able to create a logical network system. They will learn to use the calculation operator of best route, service areas, closest facility, origin-destiny cost matrix, design of vehicle routing problems and location – allocation.
Studying the online course, students have access to our virtual learning platform (available 24 hours) where they will find course contents, exercises, discussion forums and additional content. In this plaftorm, students are provided with real time support from the instructor (2 hours per week) whom they can contact via direct messages to solve doubts at any moment. They can also contact the instructor via email.
STUDENTS OPINIONS
Is an excellent course to keep on progressing in thw knowledge and practice of raster and vector data using ArcGIS 10.