DIGITAL MAPPING WITH ARCGIS PRO AND AUTOCAD MAP 3D
ONLINE TRAINING
START DATE: Available Soon
PRICE: 480€ (Standard fee) | 432€ (Student / Unemployed fee)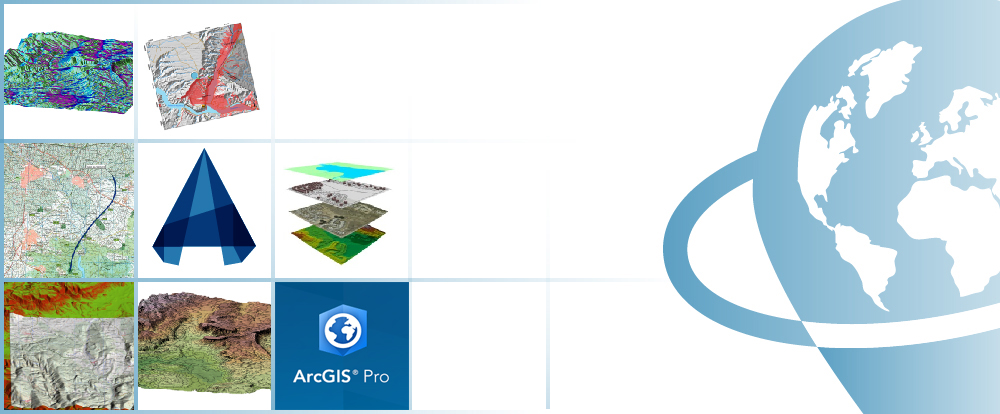 Apart from learning how to use ArcGIS PRO and Autocad Map 3D separately, the course will concentrate on data migration possibilities between these two software. Students will learn to select the most adequate solution in their GIS projects, depending on the nature of their data and project needs.
The course is divided in three parts:
Part I – Introduction in ArcGIS PRO. The training material will be focused on vector and raster data models, their relationship within a geodatabase and on how to develop final cartographic products and maps.
Part II – How to migrate GIS data to CAD through the advanced use of a geodatabase.
Part III – AutoCAD Map 3D,  introduction to AutoCAD, from basic concepts about how this software works, to the creation and editing of objects, the use of geospatial tools and the generation of maps.
Enrolled students in this online course will have access to our virtual e-learning platform (which is available 24 hours), where they will find the content of the course, practical exercises, forum discussion and additional content. One of the advantages of this online platform, is that students can benefit of real time support and assistance offered by the instructor (2 hours per week), whom they can contact via direct messages, regarding course related issues, at any moment. They can also contact the instructor via email.
STUDENTS OPINIONS
Has been a very satisfying experience. The course offers a basic but solid knowledge in ArcGIS. The course offers practical and quality material. Instructors really make an effort to solve problems that appear during the course.